Artists

Hannelore Vantieghem — Belgium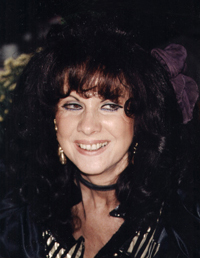 Hannelore Vantieghem was born in Märisch Crostau (Czechoslovakia). Her incredible skills with the drawing pen were noticeable already at a very young age, and later she took up painting with oil and acrylic paint.
She completed her artistic training at the Royal Academy of Fine Arts in Anwerp (Belgium) with Professor De Brouwer. During the years thereafter, she developed, with a multifaceted technical competence, her own style: a mixture of realism and surrealism.
Her astonishing sense of beautiful colors grants her the way expressing her admiration of ancient cultures, her emotions, and her fantasies.
The work of Hannelore Vantieghem can be found in private collections world-wide. Exhibitions of her work, both single and multiple painting exhibitions, were held in different cities in Belgium, such as Antwerp, Brussels and Ostend, but also in Germany, the Netherlands and Spain.
Hannelore Vantieghem obtained "The Price for Painting" at "Kunst voor allen" in Brussels (Belgium), and also won prizes in Frankfurt am Main (Germany) and in Playa de Aro (Spain).