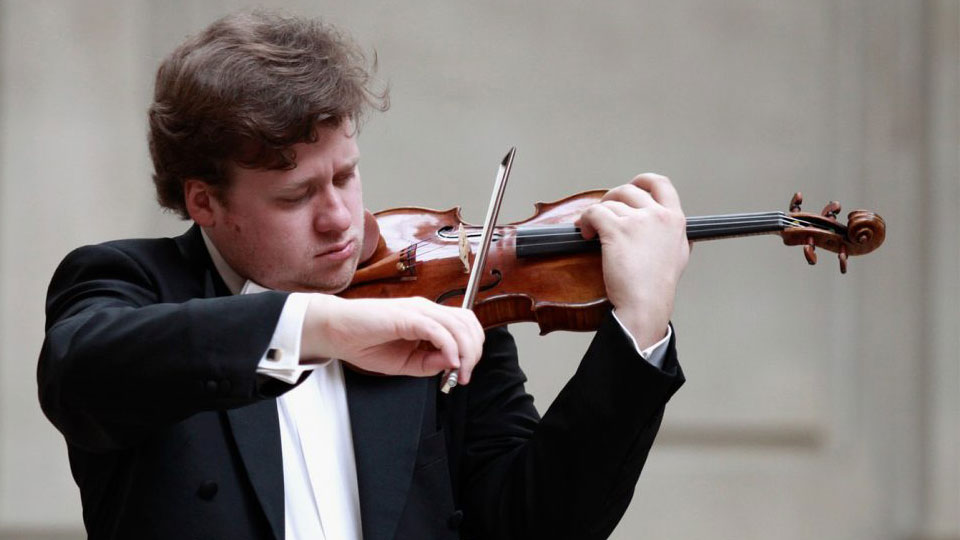 Andrey Baranov
One of the most successful musicians of his generation, violinist Andrey Baranov enjoys an exclusive career as an outstanding soloist and a sought after ensemble partner, performing on main stages and festivals in Europe, North and South America, Africa, and Asia.
He is the winner of the Queen Elisabeth Violin Competition of 2012, the Benjamin Britten and Henri Marteau International Violin Competitions, and a prizewinner of more than twenty other international competitions, including Indianapolis, Seoul, Sendai, Liana Issakadze, David Oistrakh, and the Moscow Paganini Competition.
Since making his debut in 2005 at the Saint-Petersburg Philharmonic Grand Hall under Vasily Petrenko and the Saint-Petersburg Philharmonic Orchestra, Mr. Baranov went on to perform with the Vienna Symphony Orchestra, the Montreal Symphony Orchestra, the Luxembourg Philharmonic, the Mahler Chamber Orchestra, the Brussels Philharmonic, the National Orchestra of Belgium, the MusicAeterna Orchestra, the Mariinsky Theatre Orchestra, the Sendai Philharmonic, the Royal Phiharmonic London and the Camerata Salzburg under the baton of conductors such as Teodor Currentzis, Vladimir Fedoseev, Michel Tabachnik, Walter Weller, Emmanuel Krivine, Yuri Temirkanov, Kent Nagano, Thomas Sanderling, Michael Sanderling and Alexander Vedernikov.
Media:
Andrey Baranov performing Valse-Scherzo by Tchaikovsky during the 2012 Queen Elisabeth Competition
Source: YouTube
Summer Festival Antwerp 2021
Andrey Baranov will give violin master classes and will be a jury member of the International Young Talent Music Competition.
Master Classes:
You can apply for a 4-day period (fulltime) or a 2-day period (halftime), which cost 400€ and 200€ respectively. Baranov's classes are scheduled for August 2, August 3, August 8 and August 9. The application fee is 50€.
Music Competition:
Subscribers of the Master Classes may also subscribe to the Music Competition. The application fee for the Music Competition is 100€.