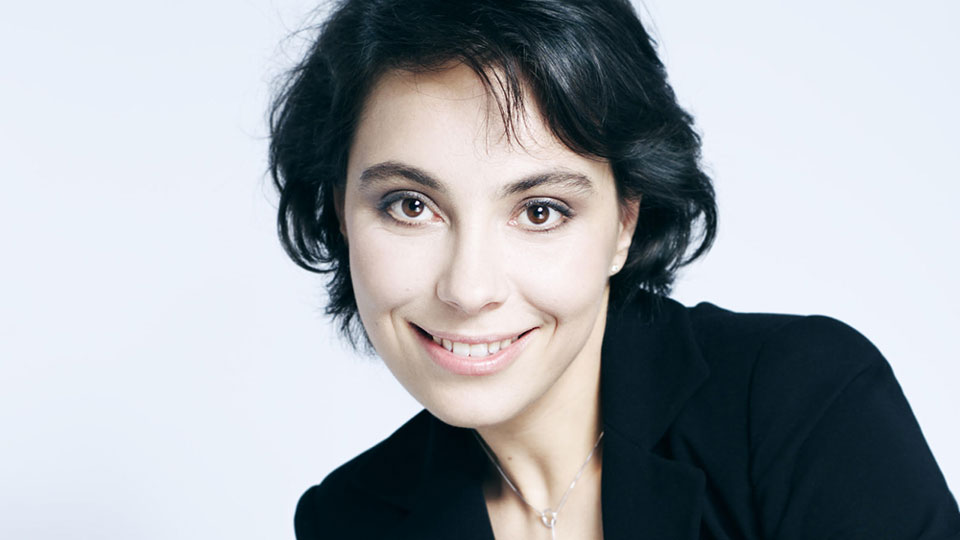 Maria Meerovitch
Maria Meerovitch was born in St. Petersburg and began her musical education at the age of six. At the age of eight she performed at the St. Petersburg Philharmonic Hall for the first time. She continued her studies at St. Petersburg Conservatory's junior Music Institute with Freindling and Lebed and later under Prof. Anatol Ugorski at the Rimsky-Korsakov St. Petersburg State Conservatory.
In 1990 Maria graduated cum laude from the Royal Conservatory of Antwerp and immediately began teaching piano and chamber music at the same institution. She subsequently won first prizes at several International Competitions (G.B. Viotti, Italy; Ch. Hennen, the Netherlands) and has been performing around the world ever since appearing in solo and chamber music recitals.
She collaborated and made a number of recordings with a variety of international chamber music partners including Sergei Nakariakov, with whom she appeared in an ARTE production "Ich war nie ein Wunderkind" in 2005. Her appearance at The English Chamber Orchestra Music Cruise 2010 led to immediate re-invitation and performance with Pinchas Zukerman in 2011, and a solo appearance with the ECO and Maxim Vengerov conducting in the next season's festival.
Maria's performances at the Festival International d'Art Lyrique (Aix-en-Provence) with Mahler Chamber Orchestra soloists and English Chamber Orchestra soloists got the highest public reviews. In 2012 she was one of the few artists to participate in Ivry Gitlis' Anniversary celebration in Salle Pleyel next to Martha Argerich, Maxim Vengerov, Itamar Golan, Akiko Suwanai and others. As a soloist Maria appeared with numerous orchestras around the globe.
Maria's research on to the treatment of severe tendonitis during piano playing among professional musicians consisting of a list of exercises, based on her own experience and full recovery, made a significant change in her daily work as a piano instructor.
Summer Festival Antwerp 2021
Maria Meerovitch will give piano master classes and will be a jury member of the International Young Talent Music Competition.
Master Classes:
You can apply for a 6-day period (fulltime) or a 3-day period (halftime), which cost 600€ and 300€ respectively. The application fee is 50€.
Music Competition:
Subscribers of the Master Classes may also subscribe to the Music Competition. The application fee for the Music Competition is 100€.