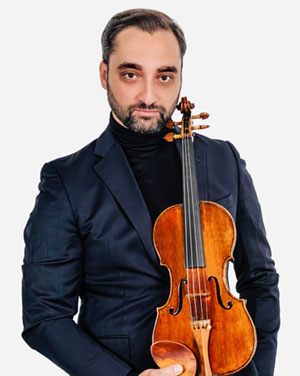 Artur Kaganovskiy

USA
Biography
Recognized for his intense richness of tone, remarkable technique and exceptional musicality, the Russian-born violinist Artur Kaganovskiy was discovered at the age of six and mentored by the renowned violinist Isaac Stern.
A graduate of The Juilliard School studying with Masao Kawasaki, he was also first prize winner of the Waldo de Mayo Competition and recipient of the Fritz Kreisler and Joseph Fuchs Awards. Artur Kaganovskiy made his Carnegie Hall debut at the Stern Auditorium in 2007. Since then, his solo engagements have taken him throughout Europe, the North Americas and China, collaborating with orchestras including the Napa Valley Symphony, the Bilbao Symphony Orchestra, The National Symphony Orchestra of Ukraine, Serbian National Philharmonic, Transylvania Philharmonic Orchestra, The National Chamber Orchestra of Moldova, Oradea Philharmonic Orchestra, Satu Mare State Philharmonic and the Salzburg Chamber Soloists to name a few.
Artur Kaganovskiy has also collaborated with such artists as Pinchas Zukerman, Itzhak Perlman, Shlomo Mintz, Joseph Kaleshtein, Zachar Bron, Grigory Kalinovsky, Joey Corpus, Joseph Silverstein and Michael Tree.
His recording of the Brahms and Tchaikovsky Violin Concertos with the National Symphony of Ukraine was released by Centaur Records in 2018, the same label on which his Schubert Sonatinas Album for violin and piano with pianist Attila Székely will be released, as well as David Chesky's Joy and Sorrow Album including his Third Violin Concerto and other pieces for violin and orchestra.
Highlights of his recent collaborations include performing James Newton Howard's music for violin and orchestra with the Bilbao Symphony Orchestra, an all Spain tour with the Salzburg Chamber Soloists and performing Bach's Double Concerto with violinist Shlomo Mintz. He was also soloist and conductor of the Kazan Chamber Orchestra.
Besides his extensive career as a soloist and conductor Mr. Kaganovskiy gives masterclasses and is a master violin maker, whose instruments are widely owned and used by concertising professionals.
Find out more on Artur Kaganovskiy at his web site.
Media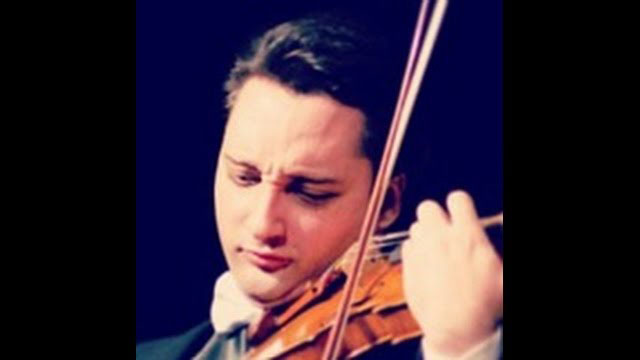 Watch on YouTube
Elgar Violin Concerto in B Minor, Op 61
Artur Kaganovskiy performing Violin Concerto in B Minor, Op 61 by Edward Elgar with the Filarmonica De Stat Transilvania conducted by Paul Mann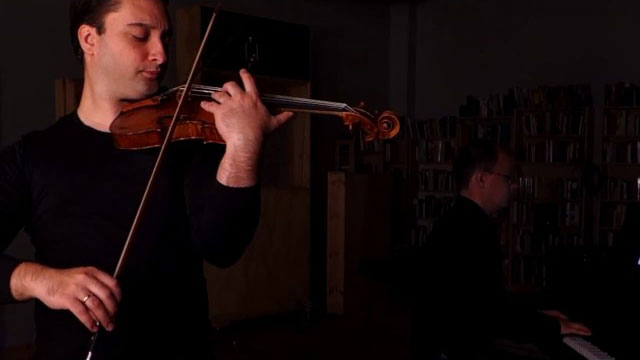 Watch on YouTube
Air (2011) by Grigory Smirnov
Artur Kaganovskiy performing Air (2011) by Grigory Smirnov with Grigory Smirnov on piano